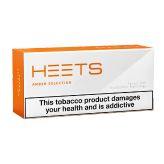 Why IQOS heated tobacco is becoming popular among adult smokers 
Heating tobacco releases  nicotine and allows adult smokers to experience tobacco without combustion. So it's no wonder that IQOS heated tobacco, also known as "heat-not-burn," is becoming a popular smoking alternative among adult smokers, as it incorporates tobacco without smoke, ash and less smell compared to cigarettes. IQOS is the #1 heated tobacco product¹ and thousands of adult smokers around the world convert to IQOS every day².
But the reasons to switch from smoking to IQOS don't stop here.
IMPORTANT INFORMATION: IQOS is not risk-free and delivers nicotine, which is addictive."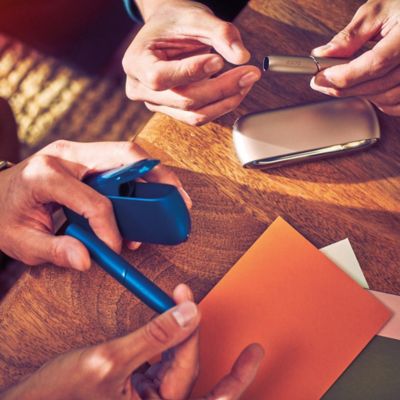 What's more, IQOS is less likely to bother people around you, as it produces no cigarette smoke. It also leaves less lingering smell on hands, clothes and hair. All these benefits make IQOS a better alternative to cigarettes and the reason why over 12.7 million adult smokers have stopped burning tobacco and started heating it with IQOS³. 
What heated tobacco  variants are popular among IQOS adult users? 

Made to be used with our heat-not-burn device IQOS, popular among adult smokers, HEETS™ offer a tobacco experience without the smoke, ash and fire that come from smoking cigarettes. So IQOS adult users can focus more on their moment and the taste. 
A modern twist on tobacco classics, HEETS™ come in a range of taste experiences from rich to refined, including tobacco with menthol and new aromatic blends to suit every IQOS adult user's taste palate. HEETS™ can be chosen based on aroma, body and intensity. A lower intensity indicates round and refined taste sensations, whereas a higher one stands for richer tastes.
Some of the most popular heated tobacco variants among IQOS legal age users include the HEETS™ Amber selection, a rounded, toasted tobacco blend. Another popular heated tobacco flavor choice is the HEETS™ Yellow selection, a mellow and aromatic tobacco blend coupled with effervescent zesty aroma notes. And for menthol fans, the HEETS™ Turquoise selection offers crisp menthol cooling coupled with a lightly toasted tobacco blend and enriched by subtle zesty aroma notes.
Explore all our HEETS™ flavors
We know that IQOS legal age users (21+) love to explore new taste sensations. That's why we are constantly expanding our variety of HEETS™, so that there is a heated tobacco taste experience for every IQOS legal age user to discover.

Find out more about our heat-not-burn IQOS devices popular among adult smokers.
¹Source: PMI global estimate of total In-Market Sales of Heated Tobacco Units as of February 2021. (excluding China and US). 
²Source: Status as of December 2019. Exclusive Heat-Not-Burn users that are using PMI HeatSticks for at least 70% of their past-7 days heated tobacco consumption. PMI Financials or estimates, IQOS user panels and PMI Market. 
³Source: PMI Financials or estimates, IQOS user panels and PMI Market Research. Status as of December 2020. IQOS users who have completely quit cigarettes and for whom PMI HeatSticks represent at least 70% of their past 7-day heated tobacco consumption.