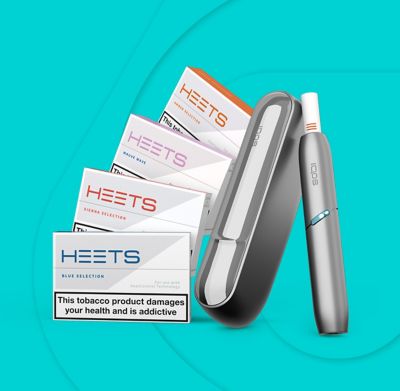 The real alternative to smoking.
Try for £10 and get:
IQOS ORIGINALS DUO
4 packs of HEETS
Personalised support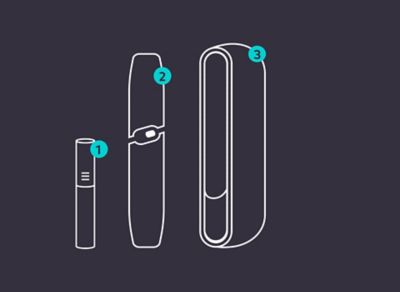 1. HEETS Stick
Contains the real tobacco that is heated by your IQOS device.
2. Holder
Where your HEETS tobacco sticks are inserted before use.
3. Pocket charger
Stores and charges your holder. Requires recharging after around 20 HEETS tobacco sticks.
Common questions asked about the Try Programme
If you decide IQOS isn't for you:
1. Simply inform us of your decision to return IQOS so we can suspend the automatic final payment and provide you with your returns label. Here's how to get in touch:
Call: 0800 432 0000
Live chat: IQOS.com
2. Use your returns label to post your trial kit. Please ensure we receive your device within 22 days from the date your order was placed.
You'll be charged on the 25th day after your trial order was placed, unless you tell us you'd like to return it before then. 
If you would like to keep IQOS that's great! You don't need to do anything. We will automatically take the payment for the cost of the device chosen (£29 for IQOS ORIGINALS DUO) from your account on the 25th day after your trial order was placed. By applying code SWITCH23 at checkout when you sign up, you'll receive £10 off the final price and pay £19. Don't worry, we will notify you by email two days prior to taking the payment and on the day we take the payment so there are no surprises.