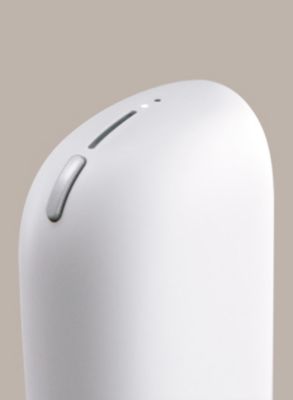 Device is not charging properly
Make sure you're using the official IQOS cable and AC power adaptor, as charging your IQOS from a computer USB port or using a third-party cable can be less effective.
If your IQOS 3 DUO Pocket Charger is already fully charged when you connect it to a power supply, the status light may flash. This is normal. If your IQOS 3 DUO Pocket Charger is completely out of battery, you might need to plug it in with the AC adaptor for up to 20 minutes before any status lights appear.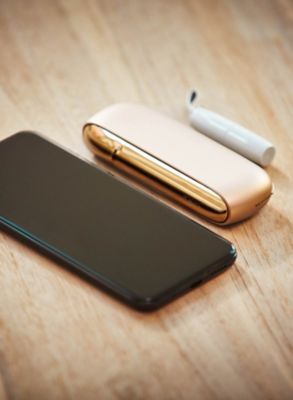 A broken blade or other damage?

It's possible your device could have a broken blade or some other physical damage. The blade can break if you use too much force when cleaning the holder, so make sure you clean with gentle fingers and when inserting a HEETS stick, avoid twisting it.
If either of these things happen to you, then we want to get your device up and running again as soon as we can.
Chat to our Customer care team now* and they'll walk you through the steps needed to make sure you're not without your IQOS device for long.
* Available Mon-Fri 8am-10pm or Weekends 10am-6pm.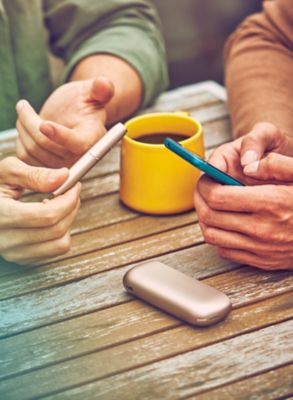 Not sure what the status lights mean?
White light is good news, it indicates that your device is working or charging as expected. Any yellow, green, brown or red lights indicate that there is a device error.
Yellow, green or brown lights on your IQOS device means the tobacco residue located in the cap of the holder has made its way through to the device. Usage of IQOS cleaning tools will prevent this from happening, or, will help fix the problem.
There are two types of red lights you may come across. The first one is on your IQOS device, the second one is on your holder.
Flashing red light on your IQOS device indicates that you'll need to reset your device. To reset your device, press and hold the button located on the pocket charger for 10 seconds. All lights will briefly turn on and blink white to indicate your device has been reset. If the problem persists, your IQOS device may be malfunctioning.
If your holder has a red blinking light this means either the heating blade is broken, or the holder has a malfunction.
Red solid light indicates that the holder needs to be placed inside the device to be charged.
If you need further help on any of this then Chat to our Customer care team now*
* Available Mon-Fri 8am -10pm or Weekends 10am -6pm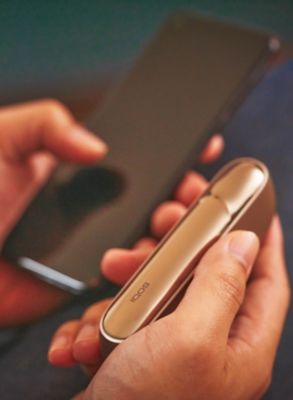 Device still won't work?
If your IQOS device is fully charged, but still not working, then the next step is to reset it.
Press and hold the button on your charger for approximately 10 seconds. When the lights start to fade, keep the button pressed for two more seconds. As you release the button, you'll see all the lights flash white.
Is air not flowing through your device as it should?
Your IQOS 3 DUO Holder might need a clean.
Wait for your device to cool down, before sliding the cap upwards to remove it.
Insert the IQOS cleaning tool and rotate gently. If you do this regularly, you'll reduce any tobacco build-up.
As some parts of your device, including the heating chamber, can't be accessed with the cleaning tool, use your cleaning sticks instead. Use them gently to avoid breaking or damaging the blade.
Get in touch
Our dedicated customer care team is here 7 days a week for you.
Monday to Friday 8am to 10pm
Saturday and Sunday 10am to 6pm
For the quickest response we recommend Live Chat or Phone.
Click here to email us and we'll get back to you in 24 hours.