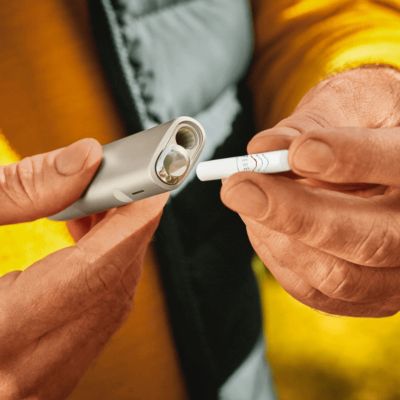 Can't insert the TEREA tobacco Stick?
Another TEREA tobacco stick may have broken off in the device. Try to remove the part of the tobacco stick stuck in the device with a toothpick.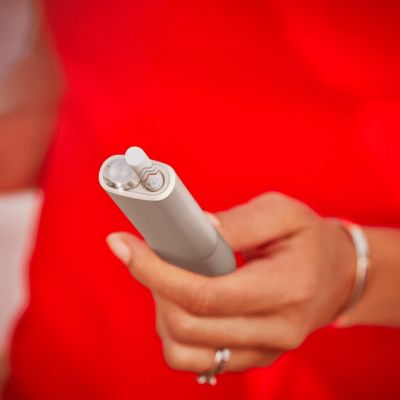 The white LEDs gradually turn off during your application?
This indicates the progress of your use. When you feel another vibration and only one light pulses white, your IQOS experience is almost over (30 seconds or 2 puffs remaining). Remove the tobacco stick and close the cap.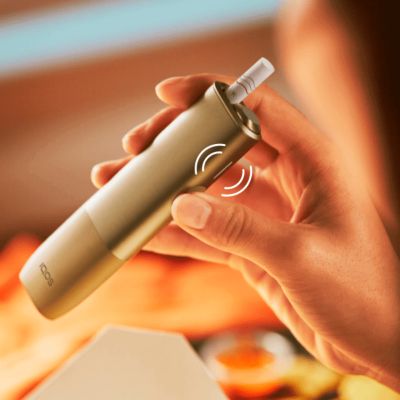 All lights flash white twice and then turn off?
Your IQOS ILUMA ONE may be outside the operating temperature range of 0°C to 40°C. Warm up your device or let it cool down.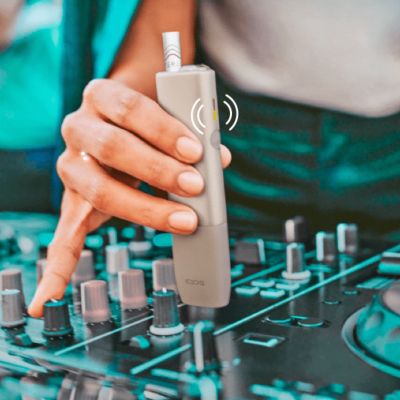 The lower LED lights up yellow?
Press the button on your IQOS ILUMA ONE to check the battery status. If the lower LED is yellow, the battery charge level is low. Charge your IQOS ILUMA ONE with the included power adapter and charging cable. For a full charge, the device must be plugged in for at least 75 minutes. When the battery is fully charged, all lights will glow solid white and then turn off.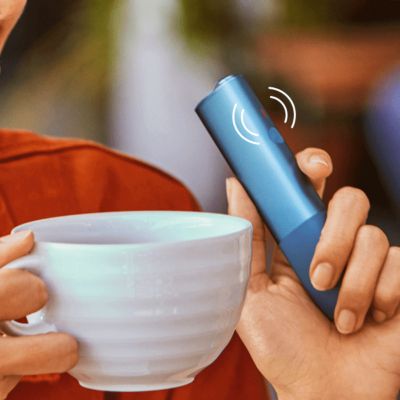 The lower LED flashes red?
There might be an error. Please try to reset your IQOS ILUMA ONE. If the red light remains on, perform an online error diagnosis.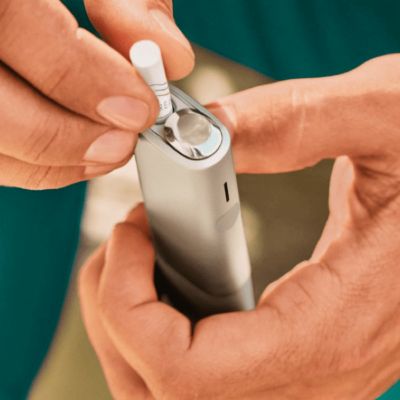 You want to reset your IQOS ILUMA ONE?
Press the button on the IQOS ILUMA ONE for 7 seconds and then release it. The LEDs on the status bar switch off, flash twice and then light up again to confirm the reset.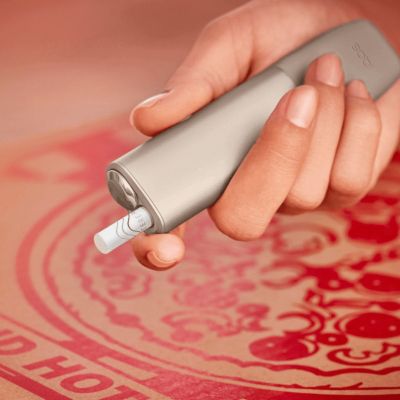 The TEREA tobacco stick tobacco vapor is not normal?
| | |
| --- | --- |
| | Make sure that the TEREA tobacco stick was not accidentally used twice. Check whether only a single TEREA tobacco stick does not fit properly - this can happen occasionally. |
| | Make sure that the TEREA tobacco stick has been inserted correctly according to the instructions in the operating manual. |
| | TEREA packs should not be stored in an environment that is too humid or too dry. This may affect the quality. |