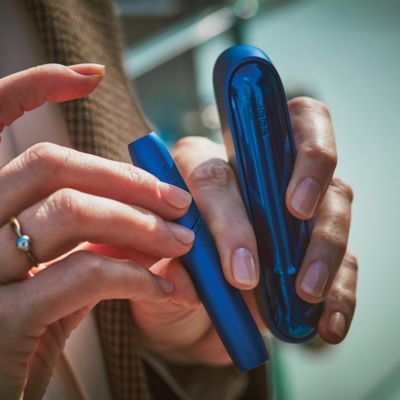 Where can you find heated tobacco devices?
The IQOS community currently boasts of over 12.7 million adult smokers have stopped burning tobacco and started heating it with IQOS¹. And it's easy to see why. IQOS heats tobacco instead of burning it, thus offering adult smokers who would otherwise continue to smoke or use other nicotine products (21+), real tobacco taste and experience with no fire, no ash and less smell compared to cigarettes.  
If you'd also like to leave smoke behind and join the IQOS community, there are currently three IQOS devices you can choose from: IQOS 3 DUO, IQOS 3 Multi and IQOS 2.4 Plus. You can find all of our heated tobacco devices in our IQOS online shop or in any of our IQOS stores. 
IMPORTANT INFORMATION: HEETS™ contain nicotine. Nicotine is not risk-free and is addictive.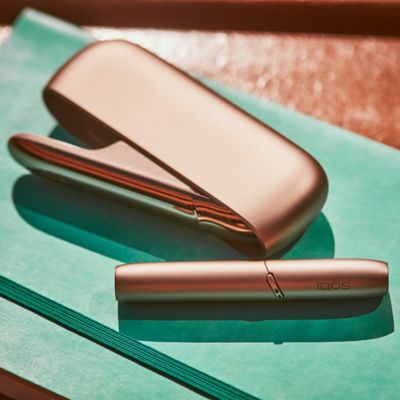 Where can you find HEETS™?

IQOS uses specially designed tobacco sticks for heating called HEETS™. To create HEETS™ and bring IQOS legal age users a high quality tobacco taste experience, we use the latest developments in design, materials and technology innovation. HEETS™ feature a clever construction made up of 5 parts, one of them consisting of specially prepared tobacco made of real tobacco leaf. By combining these 5 components, HEETS™ provide taste satisfaction close to a cigarette.²
HEETS™ offer tobacco experience without having to compromise. A modern twist on tobacco classics, HEETS™ come in a range of  variants from rich to refined, including tobacco with menthol and new aromatic blends to suit every taste palate. You can choose your HEETS™ based on aroma, body and intensity. Go for a lower intensity if you prefer round and refined taste sensations and a higher one for richer tastes. 
You can find our tobacco sticks HEETS™ on the IQOS online shop, where you can order them from the comfort of your home.

If you'd like to find heated tobacco devices near you, you can visit our Store Locator with a map, which will direct you to  your closest IQOS points. Or you can ask us in the Online Chat.
Where can you find HEETS™ while travelling?
Wherever you are travelling, you can enquire with the respective customs administration about how many HEETS™ you are permitted to take into that country and buy the respective amount before travelling.  
You can also use the list below to find out in which countries HEETS™ are available: 

AMERICAS
Canada, Colombia, Curacao, Guatemala, Dominican Republic
EUROPE
Lithuania, Italy, Switzerland, Portugal, Romania, Monaco, Germany, Denmark, Netherlands, Greece, United Kingdom, Spain, Poland, Canary Islands, France, Czech Republic, Corsica , Slovakia, Slovenia, Bulgaria, Cyprus, Andorra, Croatia, Latvia, San Marino, Azores , Madeira, Hungary, Sweden, Albania, Bosnia Herzegovina
EEMA
Russia, Ukraine, Kazakhstan, Israel, South Africa, Serbia, Palestine, Armenia, La Reunion, Moldova, Dubai
ASIA
Japan, New Zealand, Korea, Malaysia, Philippines 
 To find an IQOS store near you, use our Store Locator.
IMPORTANT INFORMATION: This product is not risk-free and contains nicotine, which is addictive. 
¹Source: PMI Financials or estimates, IQOS user panels and PMI Market Research. Status as of December 2020. IQOS users who have completely quit cigarettes and for whom PMI HeatSticks represent at least 70% of their past 7-day heated tobacco consumption. 
²Source: 3-month clinical studies conducted in US and Japan with 160 adult smokers each under real conditions (ambulatory).