Serenade Night: A Date With IQOS A love month exclusive for IQOS Club Members*!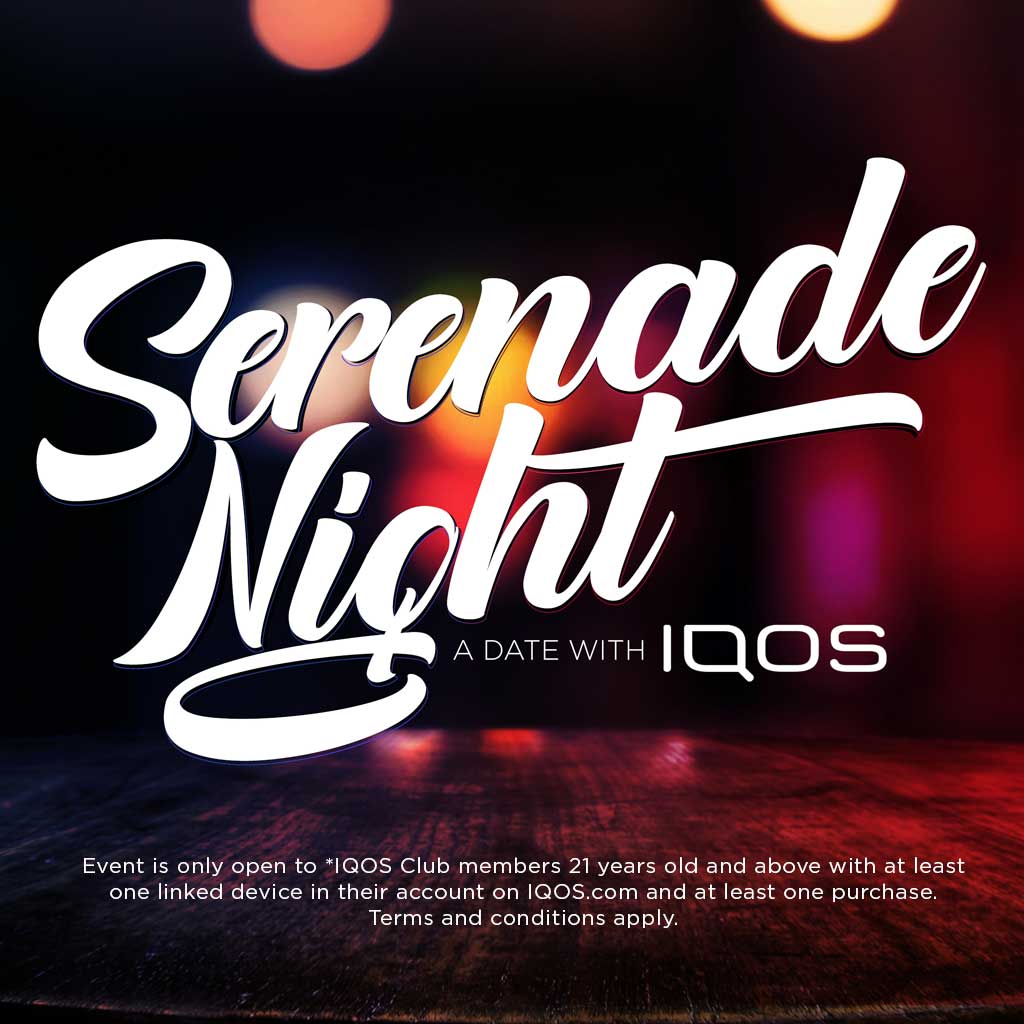 A special online concert exclusively for IQOS Club Members* to celebrate the love month. Let IQOS and our special guest performers set the mood this February 6, 2021.
Who is invited?
*IQOS Club Members 21 years old and above with at least one linked device and one purchase as of January 25, 2021.
How do I join the event?
Event invite is sent to registered email of eligible IQOS Club Members. In the email, Members click the "RSVP Now" button.
Did not receive the email? Call our Customer Care hotline.
How will I know if I am part of the event?
A confirmation email is sent to IQOS Club Members who RSVP-ed for  the event.
How do I enter the event proper?
Make sure to use registered email in IQOS.com as your account in Zoom.
The Zoom link is sent to your registered email.