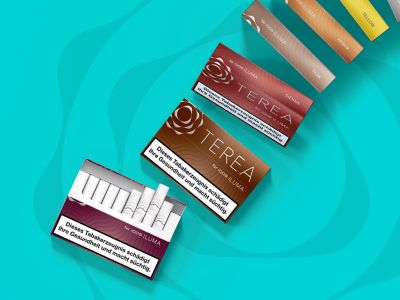 What are TEREA tobacco sticks?
TEREA tobacco sticks were specially developed for IQOS ILUMA. They offer you a unique tobacco variety, as you already know from HEETS: from intense and toasted to fine and soft. Find the exact tobacco flavor you like.
The SMARTCORE INDUCTION SYSTEM Technology.
With no heating blade, no tobacco residue, no cleaning: The revolutionary SMARTCORE INDUCTION SYSTEM™ induction technology in the IQOS ILUMA heated tobacco device gently heats the tobacco inside the TEREA tobacco sticks.
Do you know anyone who has switched to IQOS?
If you switch too, you'll get a 20 € discount* with an IQOS friends code of IQOS users.
* Only for adult smokers. Only for new customers. €20 discount on an IQOS ILUMA of your choice if you buy directly. Only redeemable with your IQOS friends code on IQOS.com, in IQOS stores or with IQOS sales experts.
Try IQOS for free
Your ILUMA trial month:
Try one of our best heated tobacco devices ever for 30 days.
* Offer only for new customers incl. 2 free trial packs of TEREA.